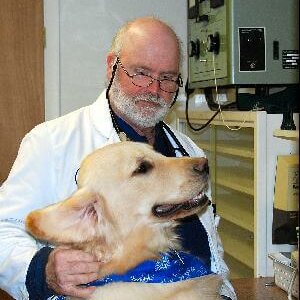 William G. Marcoux, DVM
A native of Massachusetts, Dr. Marcoux has a passion for veterinary medicine that shines through in his care of our pet patients. After receiving a bachelor's degree with honors in Pre-Veterinary Medicine from the University of New Hampshire, Dr. Marcoux went on to earn his DVM with honors from Michigan State University. He is a member of the American Veterinary Medical Association, Massachusetts Veterinary Medical Association, and the Veterinary Information Network.
He has practiced here at Pleasant Valley since 1975, and his skill and experience are highly respected and appreciated by both clients and staff.
When he is not at the hospital, Dr. Marcoux enjoys photography, travel, and lounging at his lake house with his wife, children, and grandchildren. Their family also includes two dogs and a cat.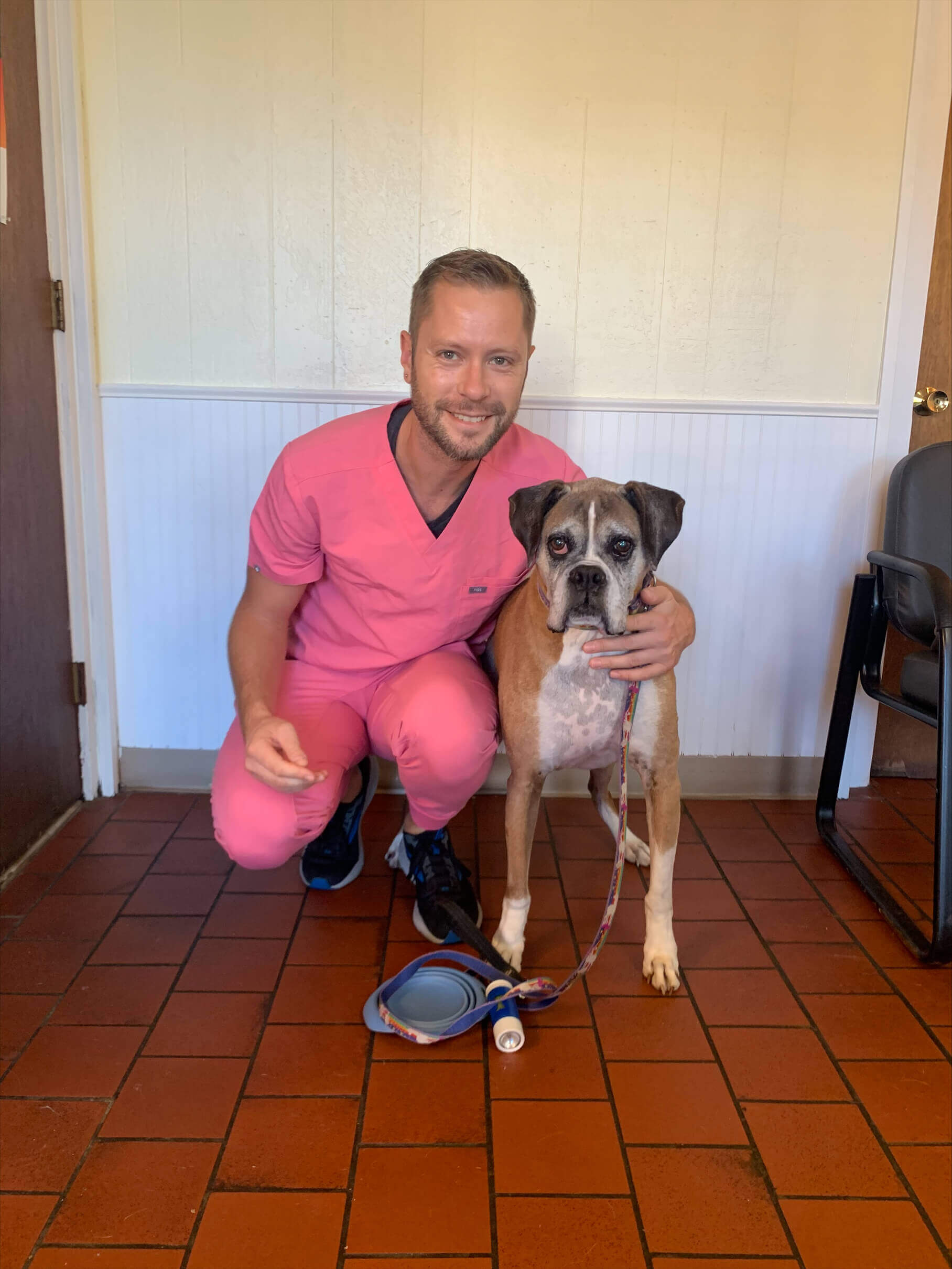 Joshua Ydstie, DVM
Dr. Ydstie is a relief veterinarian and divides his time between a variety of practices in our region. Originally from North Dakota, Dr. Ydstie's family raised dairy cattle and sheep, and he became interested in veterinary medicine through his experiences in 4-H.
After graduating from Concordia College in Moorhead, MN, with his bachelor's degree, Dr. Ydstie earned his DVM from Iowa State University in 2014. He pursued a residency in dairy production medicine at ISU before moving to New England, where he practiced mixed animal medicine. In 2019, he transitioned to relief work while still engaged in dairy consulting with various herds in New Hampshire. He's been filling in at Pleasant Valley Animal Hospital since June 2021.
Dr. Ydstie lives in Portsmouth with his husband, their dog Cooper, and their cat Porter. In his free time he enjoys running, volleyball, boating, and gardening.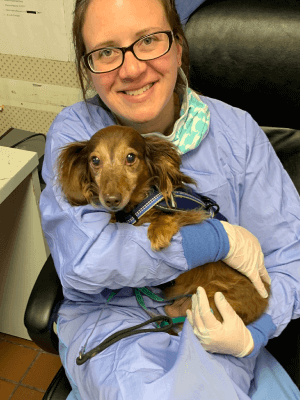 Kara Rossi – Practice Manager/Surgical Technician
Kara joined Pleasant Valley in 2003, and in addition to her many duties as a practice manager and surgical technician, you will also find her handling the front desk and appointments. She says she takes pride in being part of a team that's not just co-workers and is more like a family.
When she's not working, Kara spends her free time with her husband, three children, and their family of pets, which includes two dogs, two cats, and two guinea pigs.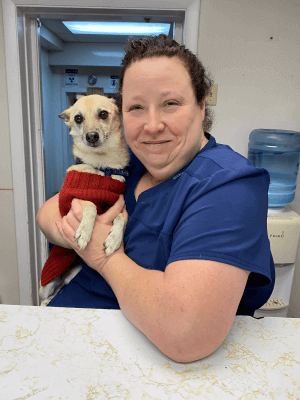 Stephanie Martin – Veterinary Assistant
Stephanie has been a part of the Pleasant Valley team since 1998 and helps in all areas of our hospital—front desk, assisting with patients, preparing surgical and dental instruments, and more. When she's not being kept busy at the hospital, Stephanie enjoys kickboxing and spending time with her sweet dog Lexie.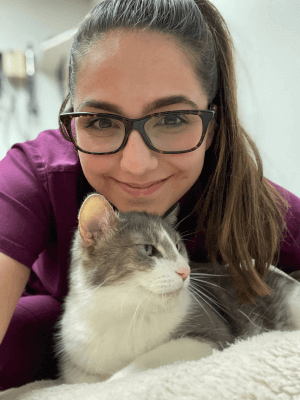 Kaitlin – Veterinary Assistant/Receptionist
"Kate" joined us in 2015 and is currently working part-time while she pursues her nursing degree. Though our team and the animals will miss her, we think the human medical field will be lucky to gain her!
When she's not working or studying, Kate enjoys spending time with her cat Severus, who she loves more than anything in the world.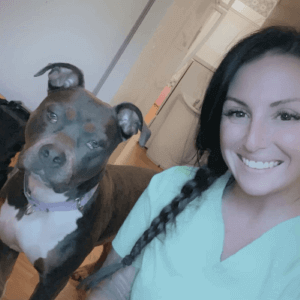 Jesslyn Ferreira – Veterinary Technician
Bio coming soon!